This product has no reviews yet.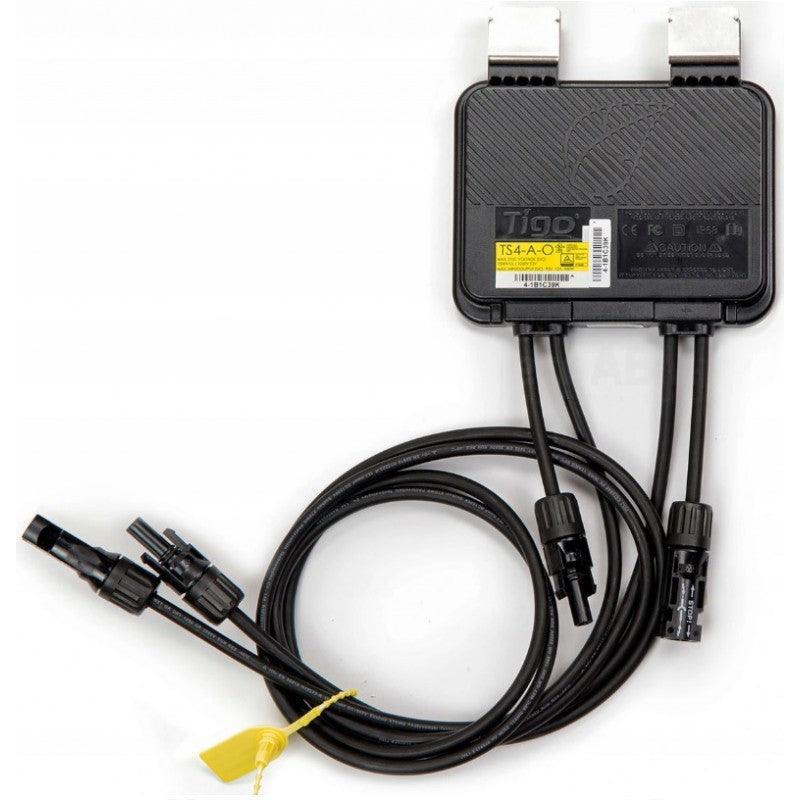 TIGO TS4-A-O
Technical Specifications & Installation Manual Datasheet
---
Optimization is a Flex MLPE function available as an integrated modular junction box base (TS4-O) or as an add-on unit (TS4-A-O). Design using unequal string lengths, mixed orientations, or areas of mismatch. Install in shaded areas with a reduced setback ratio. In addition to optimization, the TS4-A-O enables module-level monitoring, and rapid shutdown in compliance with NEC 2014, 2017, 2020.
Functions
Optimization
Monitoring
Rapid Shutdown
Features and Benefits
Suitable for up to 700W solar modules
The higher performance optimizer with Predictive IV Technology (PIV)
The ONLY optimizer with selective deployment
Includes the benefits of Safety & Monitoring
Meets US NEC rapid shutdown requirements
Optimizes right out of the box
Shade and age tolerance to maximize lifetime yield
Works wirelessly with the TAP & CCA
25-year warranty
Configuration
1 module per TS4
Required
CCA + TAP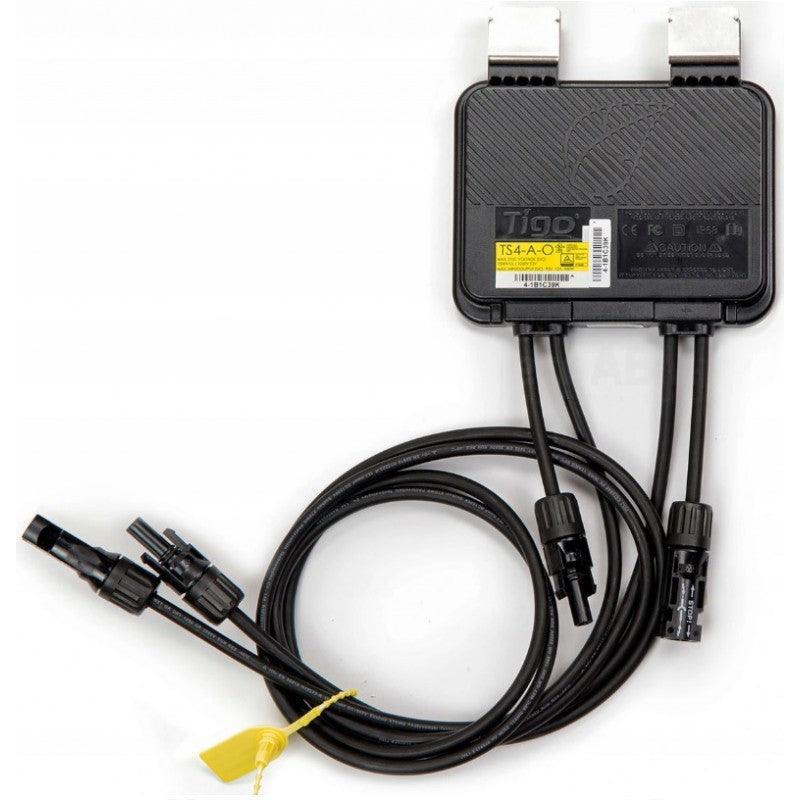 This product has no reviews yet.