This product has no reviews yet.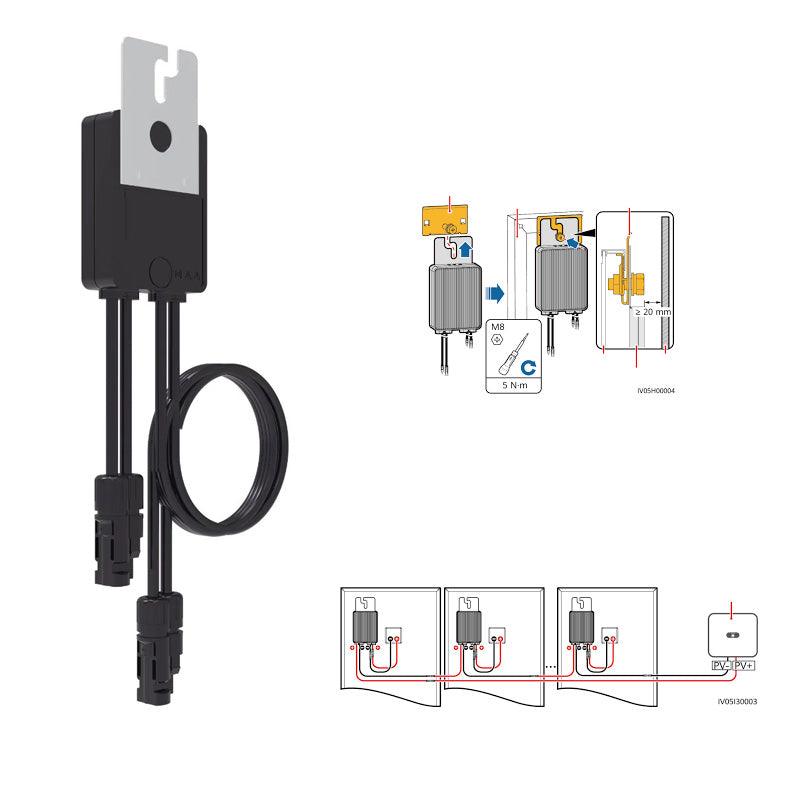 Optimizer HUAWEI SUN2000-450W-P2 450W
Technical Specifications & Installation Manual Datasheet
---
Optimizer Huawei 450 W SUN2000-450W-P2


The Huawei 450 W optimizer allows the modules to increase the yield from the system. It is mainly used for panel installations with partial shadows that affect one or several panels.

With its use, it is possible to obtain maximum performance for each panel.

The optimizer works only with Huawei inverters, compatibility with individual inverters is listed in the technical sheet, in the download section.

High efficiency

Max. efficiency 99.5%, weighted efficiency 99.0%

It allows for more panels on each roof to achieve higher system yields

Simple and easy

Safe

IP68, supports outdoor applications

Module-level shutdown capability to ensure safety of people and property

FusionSolar app

on the
management of power plants within the Huawei smart PV solution. Thanks to the features
inverter configuration, power plant management, equipment management, mobile
operation and maintenance, intelligent diagnostics, etc. allows you to
know the operating status of the device at any time and anywhere.



Technical parameters


Entrance

Rated power: 450 W
Absolute maximum input voltage: 80V
MPPT operating voltage: 10 - 80 V
Max. input current: 14.5 A
Max. efficiency: 99.5%
Weighted efficiency: 99.0%
Overvoltage category: II
Exit

Max. output voltage: 80 V
Max. output current: 15 A
Output bypass: Yes
Standards

Safety: IEC62109-1 (safety class II)
RoHS: Yes
General parameters

Length (mm): 75
Width (mm): 140
Depth (mm): 28
Weight (kg): 0.6 (including cables)
Length of the output cable: 1.3 m
Operating temperature range: -40°C to +85°C
Input and output connector type: MC4
Protection class: IP68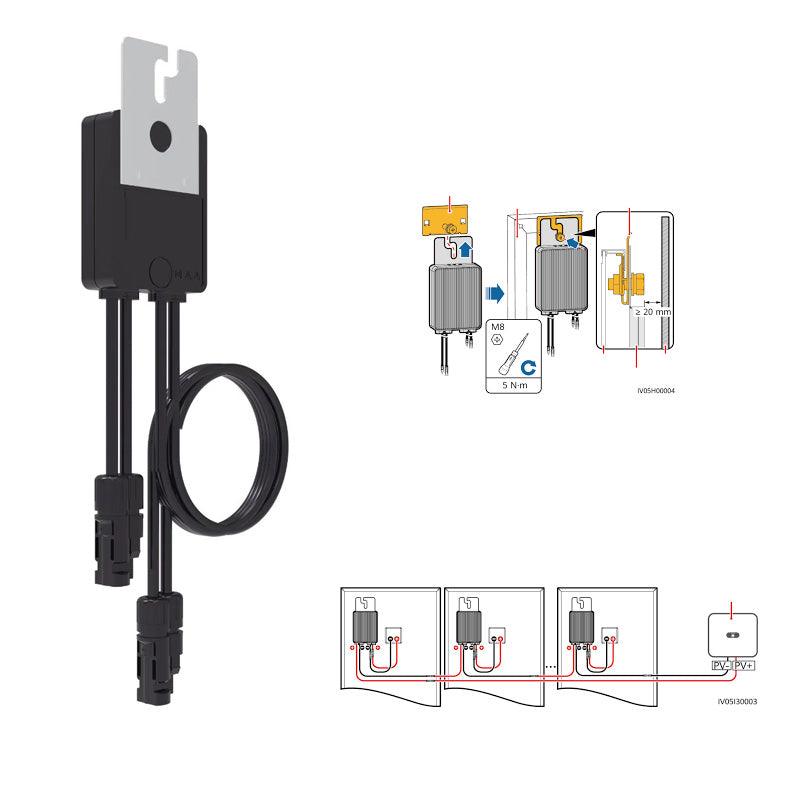 This product has no reviews yet.