This product has no reviews yet.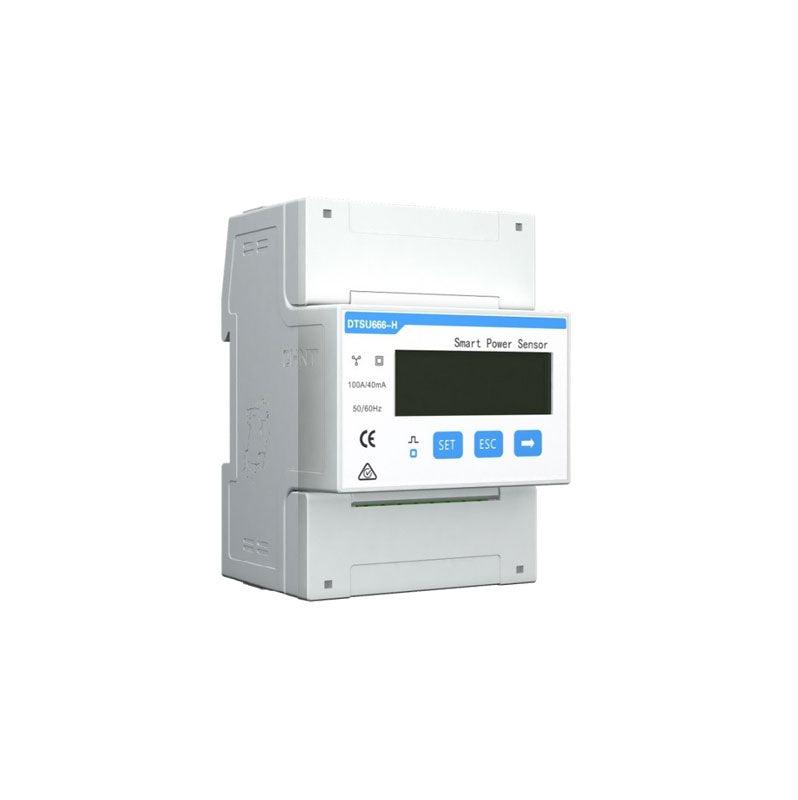 HUAWEI DTSU666-H 100A
Technical Specifications & Installation Manual Datasheet
---
Three-phase power sensor Huawei DTSU666-H 100A


Huawei's intelligent three-phase power sensor with an integrated display for easy user control is used in conjunction with Huawei's three-phase inverters. The product in the package also contains current sensors for each phase.

Advantages
Measurement accuracy: class 1 in the full temperature range
Standard mounting on a 35 mm DIN rail
Small dimensions: 3P4W 72 mm

LCD display for users to set and check
Visual identification for easy connection
Total power consumption: 1 W

FusionSolar app

to manage power plants within the Huawei smart PV solution. With features such as inverter configuration, power plant management, equipment management, mobile operation and maintenance, intelligent diagnostics, etc. allows you to know the operating status of the device anytime and anywhere.

Technical parameters
Dimensions: 77 x 100 x 65.5 mm
Weight: 1.5 kg
Mounting: DIN35 rail
Network type: 3P4W
Power: 176VAC~288VAC
Power consumption: ≤ 1W
Mains voltage: 304VAC~499VAC
Phase voltage: 176VAC~288VAC
Measuring current: 0-100A
Voltage: ±0.5%

Current measurement accuracy: ±1%
Frequency: ±0.01Hz
Performance: ±1%
Energy: ±1%
Interface: RS485
Transmission speed: 1200/2400/4800/9600 bps
Communication protocol: Modbus-RTU
Operating temperature: -25°C~ 60°C
Storage temperature: -40°C~ 70°C
Working humidity: 5% ~ 95%(non-condensing)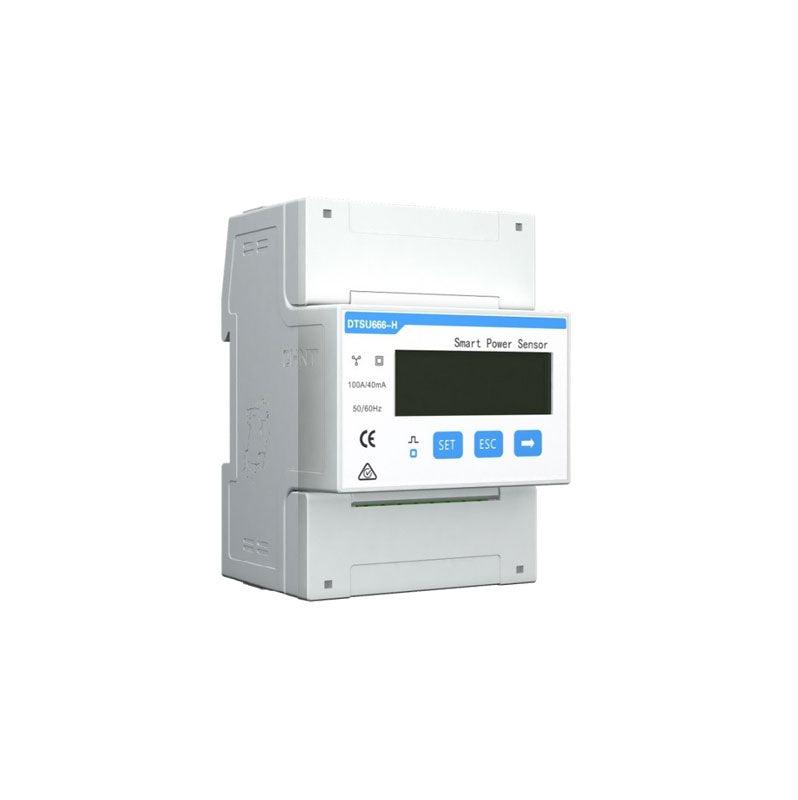 This product has no reviews yet.